British Columbia and International Students … by Ali Najaf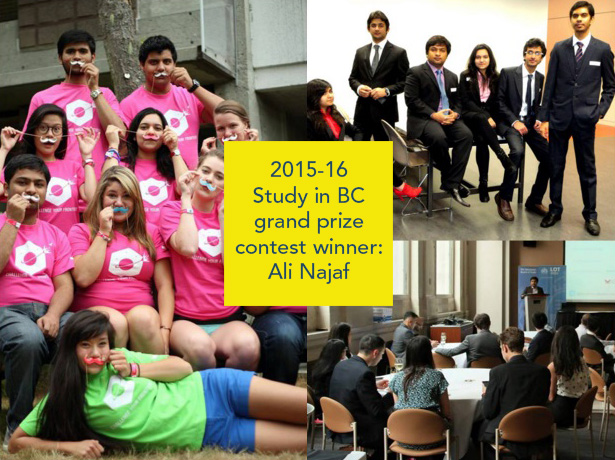 Ali's prize of an iPad Air was generously donated by: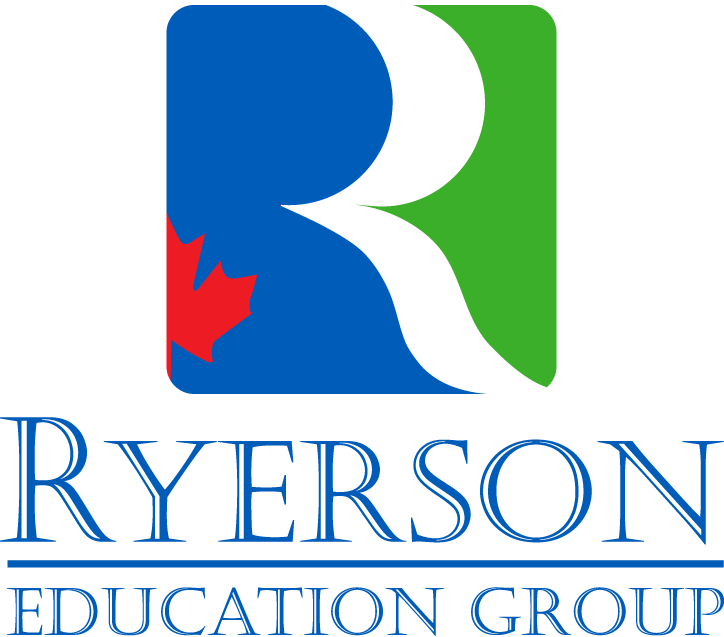 It's been four years since I arrived in Canada from Pakistan in 2012, my experiences as an international student have been incredible. I've formed close relationships with people from all over the world, learned all about their cultures, and had the opportunity to become a mentor for other international students. These are all things I had never done back home, and may never have had the chance to do in such a meaningful way until I arrived here. Although growing up in Pakistan is a truly enlightening experience in itself, Canada was a land of opportunities. From exploring different cuisines with my international friends to getting to know the transit system, living in Canada was a learning experience and continues to be.
I have spent eight years in boarding school before coming to Canada, but I was totally nervous before coming here. It was not only I was coming to a different country but a different culture and society. Although my family was confident that I would quickly adjust to the new environment, I was far from reassured. This was the first time I was traveling alone. I still remember the day when for the first time I used the public transport ever in my life, and it took me three hours to navigate my way back home. It was not just the fact that it was a different environment – it was an entirely different culture thousands of miles away from where I grew up.
Before studying at Beedie School of Business, I first studied at Fraser International College at Simon Fraser University, a first-year transition program that helps international students adjust to studying in Canada. Studying with other fellow international students, living at the residence as well as the support of my teachers, mentors, and peers helped me a lot to integrate into the community.
Apart from being one of the most beautiful places on earth, British Columbia is a wonderful, welcoming place with a great education system, universities, with a healthy and friendly environment. These are the few factors that attract students from all over the world to BC. According to a report commissioned by the BC Council for International Education, the total number of international students studying in BC in 2013 was 112,800, and they spent $2.3 billion, a 28-percent increase from the 2009-10 school year. The number is dramatically increasing year by year.
One of the biggest challenges international students face in Canada is integration into the wider community. But pathway programs and student orientations, academic and personal counseling, cultural celebrations and educational events help them integrate into their studies and society. These programs enable international students to have a positive social and learning experiences. While programs at my university made all of us international students feel accommodated, I still felt a bit aloof. Adjusting to everyday life was hard, but student orientations, residence trips and events and cultural celebrations made me forget more and more about home.
Throughout my time at SFU, I got the opportunity to make the most of my experience and have tried my best to get involved, give back to the community and help my fellow students grow. I got a chance to be elected as Senator, and have worked as Team Leader for the International Mentorship program and since last year, I am working as a Community Advisor at SFU Residence where I am helping other students integrate into the community while creating opportunities for them to grow as leaders.
International students are contributing to the cultural and social growth of this province. International students enrich the educational experience of Canadian students in elementary schools, high schools, universities, and colleges. We create a global village in Vancouver in which all students, Canadian and international, can have a taste of the multicultural climate they'll face as tomorrow's leaders. As an international student who has lived here for quite some time, I am proud to have contributed significantly to the SFU community. That ties into the larger picture of how much international students contribute to the cultural and social growth of not only BC but also, Canada.
Ali Najaf is a 3rd year BBA student at Beedie School of Business. Currently, he is an a student senator and working on a Coop term with Small Business BC.
2 Responses to "British Columbia and International Students … by Ali Najaf"